Dear Reader,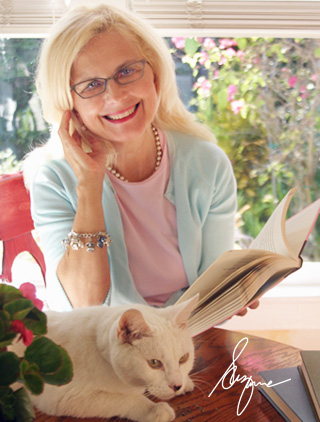 Tell me what type of books you like to read and each day I'll email you a short 5-minute excerpt from a book that I've hand picked for you. You can enjoy my daily excerpts with your morning cup of coffee and before long I'll have you hooked on a book.
Each week I'll feature different books and do fun stuff like give away aprons, books and my homemade chocolate chip cookies— I love to bake for readers.
Thanks for reading with me. It's so good to read with friends.
Suzanne Beecher
Author, Muffins and Mayhem