We are looking for 10 customers to test out our new OPAC widget for SelectReads.
Beta customers will receive the OPAC widget free as part of SelectReads, even after our beta testing has finished.
Our fully customizable OPAC widget helps your catalog become an even better source for reader's advisory. Rich content provides tools for readers to discover read-a-likes and learn more about authors. The best part of this new OPAC widget is that we are only offering read-a-likes for titles you own. We will also be adding book series information and a way for patrons to recommend titles for purchase. If you are interested in helping us to test this new service, please contact us at info@dearreader.com and let us know you want in our beta program.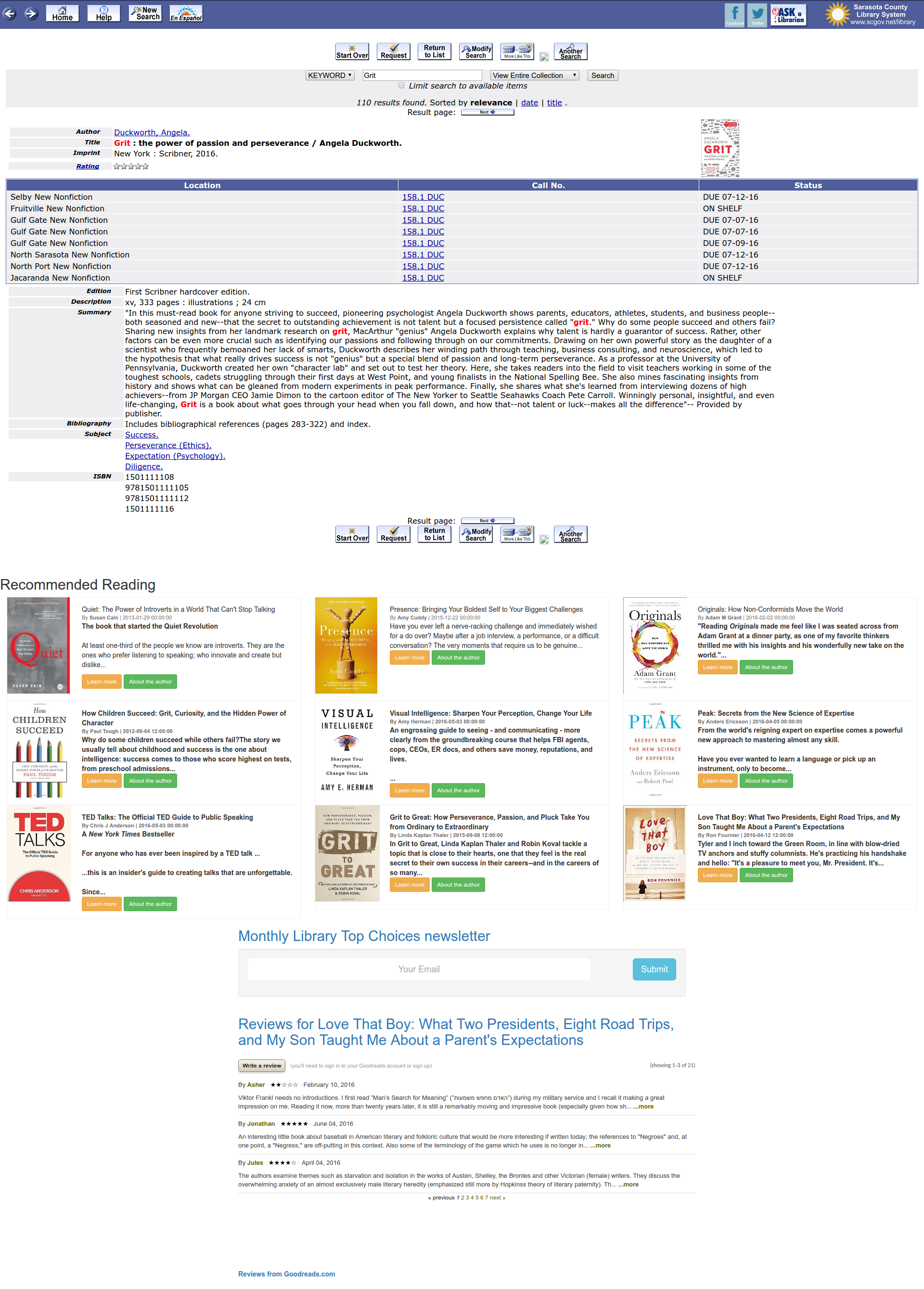 There are a number of ways you can contact us.
You can call us at 941-924-4720 or send us an email at info@readinghousellc.com.
Thank you for your interest!